April 14, 2020
Posted by:

Maestro Legal

Categories: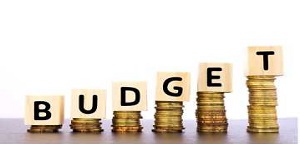 The Annual Financial Statement 2021-22 was burdened to recover the Indian Economy after Covid-19 Pandemic and resultant recession and was supposed to be 'Like never before.'  Nirmala Sitharaman in her Budget 2021-22 speech said, "Honourable Speaker, the preparation of this Budget was undertaken in circumstances like never before. We knew of calamities that have affected a country or a region within a country, but what we have endured with COVID-19 through 2020 is sui generis. When I presented the Budget 2020-21, we could not have imagined that the global economy, already in throes of a slowdown, would be pushed into an unprecedented contraction. We could not have also imagined then that our people as those in other countries would have to endure the loss of near and dear ones and suffer hardships brought about due to a health crisis." But has the Budget reflected her deepest commiserations or was it a let down 'Like never Before'?
Having mentioned that this year's budget stands on six pillars: Health and Wellbeing, Physical & Financial Capital, and Infrastructure, Inclusive Development for Aspirational India, Reinvigorating Human Capital, Innovation and R&D, and Minimum Government and Maximum Governance, the Finance Minister proposed to spend Rs. 34,83,236 Crore in 202-22. Healthcare is allocated Rs. 64,180 crore and is in addition to The National Health Mission. FM Nirmala Sitharaman also said that the fiscal deficit is expected at 6.8% of GDP in 2021, much lower than the estimate of 9.5% in 2020. Strengthening of 'Sankalp of Aatmanirbhar Bharat' is proposed. She added that the government is adamant in supporting and facilitating economic growth and is ready with Aatmanirbhar Swastha Bharat Yojana with an allocation of Rs 64,180 crore. This soared expectations from the government to assist sectors that needed a leap to recover too.
The health sector is lodged in the various UN Sustainable Development Goals (SDGs) also thus the comprehensive approach to health and allocating 137 percent more to it is the right push. There is a sharp increase in (CAPEX) by the proposed Budget providing INR 5.54 trillion which is 34.5 percent more than the last year helping enterprise-level bottom-lines and growth. Domestic consumption demand to be raised by having medium and short level employment as the lockdowns during the pandemic eroded it. In the ongoing farmer protests in the country, various developmental areas of Aspirational India namely, Agriculture and Allied sectors, farmers' welfare and rural India, migrant workers, and labor, and financial inclusion have emerged as important sectors of the welfare state. However, the problems that remain to be addressed such as low agricultural productivity surplus labor, and inefficient agricultural marketing still are unaddressed. It is a fact that a Union Budget cannot resolve these issues as deep-rooted socio-economic-political forces are in vogue here, as can be made out from the various analyses of the farm bill protests. However, the Budget 2021-222 scored a century in making India an attractive destination for Foreign Direct Investments by enhancing business competitiveness at a medium level.
A critical expansion in capital use to the tune of INR 5.54 lakh crore and an extra 2 lakh crores for the states and an independent body has been quite possibly the main advances taken up in the spending plan. This progression repeats the appearance of "New India" where the public authority has taken an unequivocal action towards a 'speculation drove development' model over the customary 'utilization drove development' model for a nation like India. This is an assertion on 'New India's goal and availability to take up the following jump of development that would be driven by enormous ventures across critical areas. This is a good-natured move as framework spending is relied upon to make a prompt multiplier impact of 2.5 occasions the spending and can be instrumental in making various positions across different verticals. One of the different advantages of venture drove development is that simultaneously, the nation will likewise make resources that could be adapted for a more drawn-out term. This is vital given the enormous obligation of INR 12 lakh crore that the country needs to finance development in the current situation. Making of resources will likewise in this manner, assist us with reimbursing our advances in the more drawn out term by adapting them and diminish tension on the people in the future to come.
The financial plan 2021-22 has likewise attempted to zero in on improving the simplicity of working together in the country. Be it through expanding FDI in protection from 49% to 74% or by proposing a re-examined meaning of the little organizations by expanding their settled up capital breaking point to INR 2 crores and turnover to INR 20 crores individually, the public authority has been proactive in taking contributions from the business through its input components and joining it in the resulting financial plans. On the monetary front, the proposition to make a 'Resource Restoration Organization' which will recognize and combine the current terrible resources and prepare it available to be purchased for esteem acknowledgement is an inviting venture by the public authority. This will help numerous PSBs back off their NPAs. The proposition of an Improvement Monetary Organization (DFI) with a capital mixture of INR 20,000 crores and an expectation to oversee INR 5 lakh crores in its loaning portfolio in the following 3 years is an aggressive venture that has been pondered for quite a while in the country. In any case, given that the current spending plan in itself is extraordinary with its attention on speculation drove development, the thought could take some firm ground this time.
The budget 2021-22 also reflects the government's intent to bring massive reforms to India's economy. For instance, disinvestment of PSBs with insurance companies too, Government took bold steps for further making India, a Nation good enough for the long term within limits of Indian economy. The budget 2021-22 estimates to generate INR 1.75 lakh crores from strategic disinvestment. Senior citizens above 75 and NRIs are relieved in filling ITR but surprisingly the Budget did not introduce any change in Income tax slabs. It proposed to provide relief in GST by reducing inverted GST structures. Also, senior citizens who get pension would not be required to file ITR. Sitharaman said that besides tax deduction at source, details of capital interests and gain from post offices and banks would be pre-filled to make your income tax easier. It will improve tax compliance and also help taxpayers to file their taxes efficiently as it already contains the data required.
However, there exist some issues that stay to be tended to, few of them being from the utilization-driven development viewpoints. The first is with expanding the buyer's buying influence by giving more cash in her pocket. Albeit the public authority had reported various average-sized bundles during the pandemic to resuscitate homegrown interest, the issue of utilization has been a significant issue even before the pandemic. Despite that, individual annual assessment has not been decreased as a stage towards boosting discretionary cash flow. Another being, the much-talked-about worry of disparity. Given that throughout the most recent thirty years, utilization has been the great driver of development, it should be featured that the "minimal penchant to burn-through" (MPC) of the centre pay and lower-pay bunches are route higher than the higher-pay gatherings. In this manner, gradual pay in the possession of centre and lower-pay gatherings would have gone into the utilization chain subsequently helping the reason for restoring development. In any case, the buying force of the centre and lower-pay bunches have been intensely hit during the pandemic, and pay differences are expanding. Governments should understand that the enlarging pay imbalance is promptly turning out to be hindrances for financial development.
And taking into account the more terrible piece of the story is the finished obliviousness of the danger of a dangerous atmospheric deviation and environmental change in the Association Financial plan 2021. There is no uncertainty that the pandemic has delivered the world significantly more alive to the genuine danger of environmental change. If this is a coincidental oversight while tending to other formative difficulties, it should be expressed that this oversight will demonstrate expensively!
Altogether, the Budget proved itself as the most sympathetic one but, as mentioned by Finance Minister for it be 'like never before' was stodgy. Yet, it could be referred to as 'Human Face.' It seems that the Indian policy-making is surpassing the lineation of purblind growth-driven economic vision to a holistic expansion-centric approach. It is a budget that allocated adequately to defend India from the shocks post-Covid-19. Time is the most authentic factor to realise if the Budget 2021-22 was efficient in the ways defined for India's economic development and if so mentioned holistic approach for India's recovery was achieved or not.