April 27, 2021
Posted by:

Maestro Legal

Categories: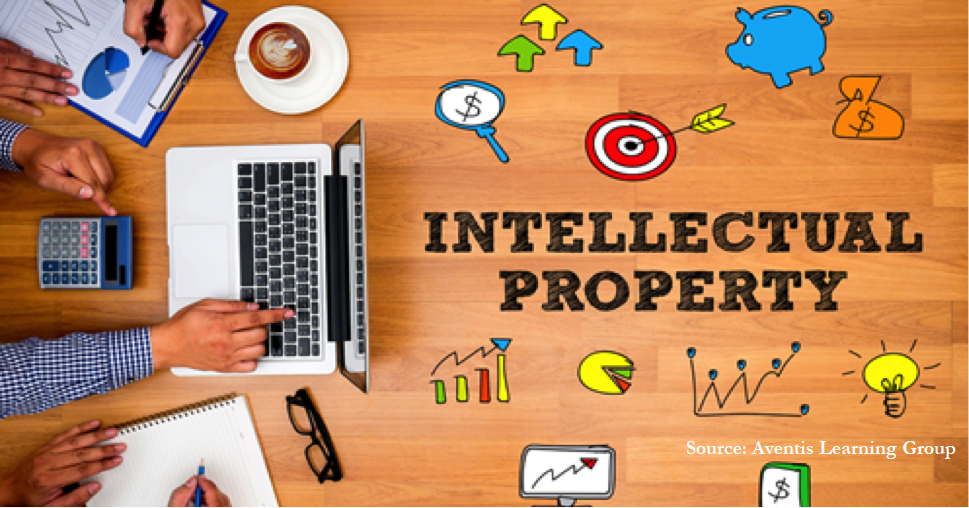 Introduction
An asset is a mean through which the future profit can be expected. Intellectual Property assets are those assets which are legally protected and legally enforceable in the court of law. IP assets incorporate copyright, patents, trademarks, industrial designs and trade secrets. An intellectual property asset in the legal perspective can be demarcated as an asset having qualitative standards or characteristics on the basis of novelty and originality. The value of an asset, whether tangible or intangible, can be evaluated. Some assets are easier to evaluate than others, and some valuations are done more precisely than the others. Monetary valuation is the procedure of ascertaining the real value of an asset at a particular time. The cost or price of an asset can be a good indicator of its worth. IP valuation helps us to realise the real worth of our business which we are unaware of possessing. The primary reason to get an IP registered is not to be involved in litigation but to have valid and legal proof of ownership to some of the most important intangible assets. IP assets not only help to determine the value of IP but also the whole business because IP represents the whole worth which a business possess.
Need to conduct valuation
There are various reasons where IP valuation plays an important role. Some of them are listed below:
M&A and Joint Venture Deals– The major reason to enter into Merger and Acquisition deal is the worth of IP assets which a target company holds. The valuation of IP assets allows the both parties to take a wise decision on the reasonable cost to be agreed between both of them. It also helps to determine the resulting company's value.
Franchising and licensing– Prior to supervising negotiations for licensing-in or licensing-out of IP, a complete mastery over the value of IP assets enables more feasible negotiation and decision-making concerning the terms and conditions of the proposed license. In franchising too, both the franchisor and the franchisee require a complete understanding of the value of the IP assets.
Transaction of IP Assets– Before sale and purchase of Intellectual Property Assets, it becomes a pre-requisite to have a proper valuation of the IP Asset. In order to determine whether to go particular with a particular transaction or not completely depends on the valuation of that asset.
Insurance of IP Assets- A new market is opening up for the insurance of IP assets with a number of major insurers in the developed countries creating products tied to the capital value of IP assets, especially trademarks/brands.
Bankruptcy and liquidation- In the adverse situation of liquidation of a company, it becomes very important to know the value of IP assets in order to resolve the distribution related issues.
To enhance taxation- IP assets generate a number of opportunities for tax planning in both third-party transactions and internal strategies such as cross-border transfer pricing and centralizing the ownership of IP assets in IP holding companies.
Methods of IP Valuation
IP Valuation is the most challenging process as it is not possible to evaluate the IP assets accurately. There are three set methods on the basis of which IP assets are evaluated.
Cost method- In the cost method, the value of an IP asset is calculated on the basis of cost of the similar asset. This method is helpful only when the IP asset is easily reproducible.
Income method- This method is the most reliable method as it evaluates the Intellectual Property asset on the basis of the amount of economic income that it is expected to generate, adjusted to its present-day value. This method is easy to make use for IP assets with positive cash flows, which have some degree of reliability for future periods, and where a proxy for risk can be used to obtain discount rates.[1]
Market method- The market method relies on a comparison with the actual price paid for the transfer of rights to a similar IP asset under comparable circumstances. This method is used to determine the approximate values in the royalty taxes and inputs for the income method.
Securitisation of IP Assets vis-à-vis its valuation
The securitisation of intangible assets is the new area which still needs to be developed. IP backed securitisations put forth a different kind of challenge. The valuation and securitisation of IP assets are interlinked with each other because until or unless the valuation of IP assets is done in a proper way, the securitisation of them is not possible.
A recent judgment of Supreme Court held that a trademark cannot be assigned to a bank by a borrower who has defaulted on the loan. In Canara Bank v. NG Subbaraya Setty[2], the Supreme Court held that assignment of a trademark — EENADU — for agarbattis, as a security for a loan outstanding is against the Trademarks Act and the Banking Regulation Act. Although the Supreme Court in this case refrained from recognising the IP Assets as a security asset but UNCITRAL has approved a model law on secured transactions for adoption by the member countries and India needs to consider enactment of Secured Transactions Law based on the UNCITRAL model, applicable to all secured lenders.
Conclusion
A study conducted by an International firm Ocean Tomo in 2015, shows that in the time period of twenty years more value is given to intangible assets as compared to tangible assets. The value of intangible assets grew from a market value share of 17% in 1975 to 87% in 2015.[3] IP securitisation can be the cheapest means of raising funds. But there is a need to separate IPR from the business of borrower so that it can be properly used as a security because it is known once a business becomes insolvent its intangible assets hold no value. The valuation and securitisation of intangible assets being a challenging process, it is very important to have a specific law or amendment in the SARFAESI Act, 2002 governing the securitisation process smoothly.
---
[1] https://www.wipo.int/sme/en/value_ip_assets/
[2] Canara Bank vs NG Subbaraya Setty, AIR 2018 SC 3395
[3] Intangible Asset Market Study, http://www.oceantomo.com/intangible-asset-market-value-study/.
Author is a 2nd year law student at Lloyd Law College. In a very short span she has gained rich experience working as a legal researcher with several firms and Independent organizations. She has keen interests in General Corporate and IPR, has always been enthusiastic to take up new projects. Currently working as a legal intern for the Summer Internship 2021.